The Axe is a simple tool that has been around for thousands of years. It has been used for transforming trees into lumber, hunting, war, and even a few superstitions. Many of us have experienced the satisfying feeling of splitting wood with one quick blow. The workout can be second to none.
As I was researching the history of axes, I came across a list of the different forms of found throughout history that reads a lot like the scene in Forrest Gump where Bubba is describing to Forrest the different shrimp dishes he could make; there is the felling axe, the splitting axe, broad axe, adze, battle axe, tomahawk, Valaska, Ono, Halberd, Pole axe, Danish axe, Urgrosh…
Movies have glorified the ax as a weapon of war, but axes have really been a tool used to shape our world for most of recorded history. Early axes were formed of stone, and those primitive tools were an efficient way to fell a tree. As technology allowed, new methods of construction brought about superior axes that further developed into tools of both construction and war.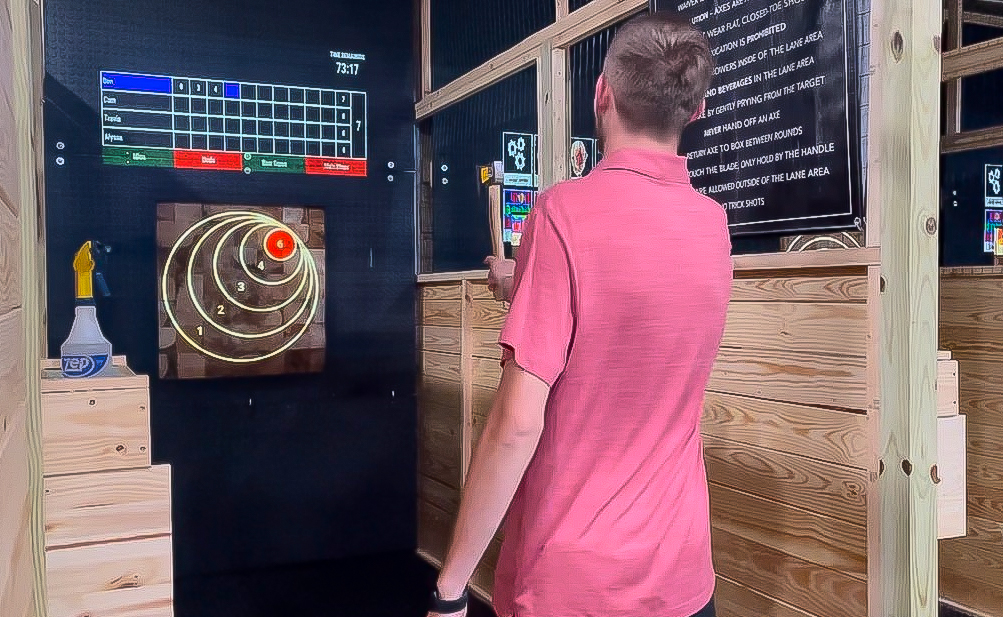 Legends tell a story of axe throwing competitions amongst frontiersmen of the 1800s and amongst the Celtic tribes of years past, but modern-day ax throwing roots are credited to a group of friends in Toronto who decided to pass the time one weekend throwing axes at a stump. Matt Wilson, founder and CEO of BATL (Backyard Axe Throwing League), began organizing friendly competitions that quickly grew into a league hosting over 60 competitors. From this seemingly innocent way to pass the time, an exciting new sport was born combining the primal cultural roots of the Vikings and 19th century lumberjacks.
The movement has grown into a worldwide sport where friends and competitors can have fun, unplugging from the daily barrage of stress. Jay Burnett, owner of the World of Sports, recognized the growing popularity of axe throwing and invested in bringing the sport to South Boston.
When asked why he decided to bring axe throwing to the World of Sports, Jay said that they wanted to offer a more adult centric attraction that expanded off the already popular bowling alley. He said that the response has exceeded expectations.
Jay said that while researching how to best introduce axe throwing into the mix, "We wanted to find the balance between fun and safety. Throwing a sharp object at a wall bears an element of danger that we wanted to minimize, and we also wanted to ensure that patrons could enjoy success because axe throwing does require a bit of skill. It can be frustrating throwing an axe that just bounces back off the wall."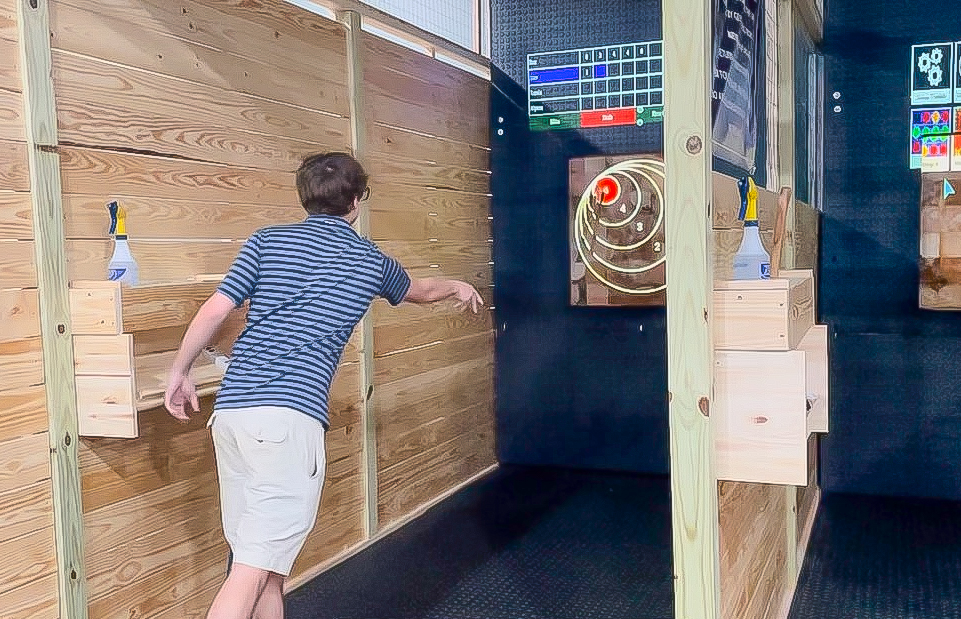 Jay decided to build the axe throwing lanes with a system through Axcitement. Their projection system offers users a range of experiences beyond the common circular target with a bullseye. Additionally, the system offers automatic scoring and sensing technology so patrons can just enjoy the fun and avoid the math. For safety, the targets are constructed from end grain wood, which ensures a higher success rate for sticking your target and much less bounce back if the axe does not stick. End grain targets also help to keep the cost down as the axes are not constantly destroying the wood.
Currently, the World of Sports offers open play for its patrons and is conveniently located near the restaurant/bar JB's. When asked if they have league play yet, Jay said that it is not currently offered, but it is being considered. Groups and corporations have found it to be a great way to network and just have some fun. My men's group hosted an event, and it was a great time to just relax, talk, and get to know one another. That sense of community and entertainment is exactly what the staff at the World of Sports strives to offer.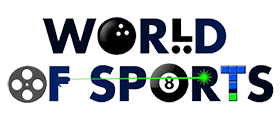 2030 Bill Tuck Hwy
South Boston, VA 24592
(434) 572-2695
http://www.worldofsportsfun.com/
Learn more about the author at https://ncvamedia.com/joe-wilkerson/