We depend on the internet for everything from entertainment to staying in touch with friends and family, working at home or in the office, education, and much more. In a poorly-served area like Person County, residents have been limited to slow internet speeds. Fixed wireless internet can provide residents in rural areas with speeds up to 50 MBPS.
You may have heard about federal programs designed to bring high-speed internet service to rural communities or heard the term "rural broadband" mentioned when legislators discuss the nation's infrastructure. But did you know those rural broadband efforts are happening in your community? Dubbed as an area that is "Bandwidth Exhausted," Person County government officials have been working with the state to bring high-speed internet access to the area since 2018. While the journey to providing rural internet access has been a long one, it has led them to the promising destination of fixed wireless internet provided by RiverStreet Networks.
In October of 2019, RiverStreet Networks, headquartered in Wilkes County, acquired LightLeap by North Carolina Wireless, which had served customers in parts of Avery, Watauga, Burke, Catawba, and Person counties with wireless internet service for more than 15 years. NC LightLeap was previously selected by Person County officials in earlier efforts to improve internet service throughout the area by building several fixed wireless communication towers. RiverStreet Networks continues those efforts for residents in those areas today.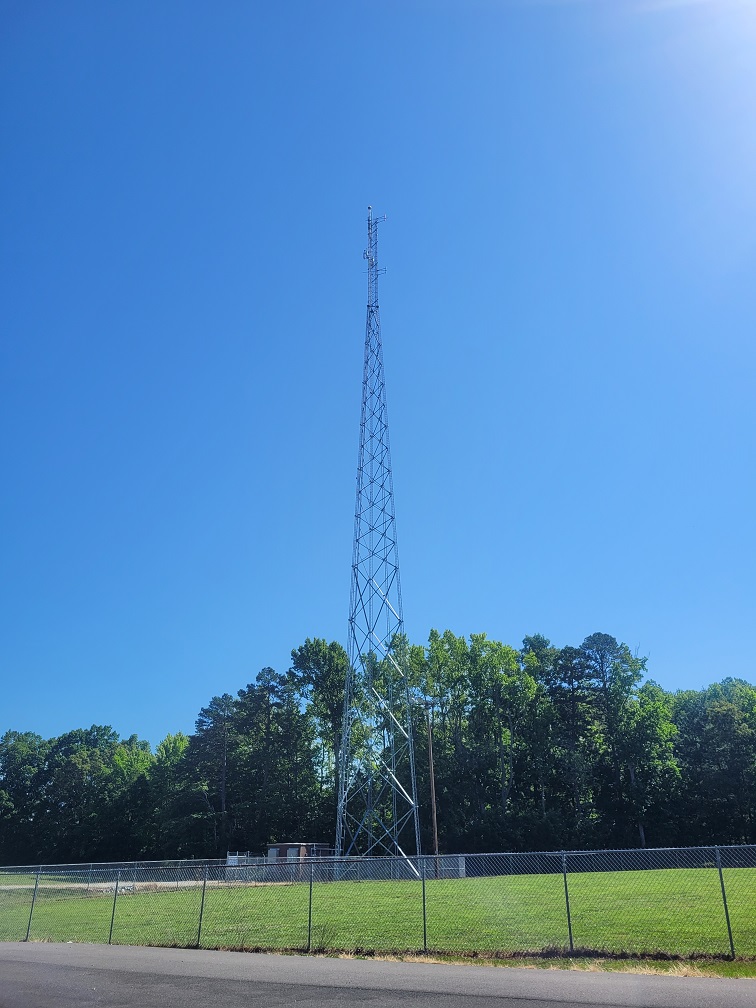 When efforts began in 2018, two towers were constructed and the testing phase started. In 2020, RiverStreet Networks won a grant for two additional fixed wireless tower assets. The two additional locations are an existing tower in the northwestern section and a newly-constructed tower in the southeast area named the Whitt Tower.
"We're excited to offer a better internet solution to the people of Person County," said Greg Coltrain, RiverStreet's vice president of Business Development. "Our mission is to ensure rural communities have the internet service they need in addition to providing excellent customer service."
Presently, RiverStreet Networks provides internet on six tower sites and three public Wi-Fi points. The coverage areas include Bethel Hill Charter School, Mount Tirzah, the Woodland Elementary area, Bushy Fork Park area, Oak Pointe community, Duck Pointe community and east of the NC Hwy. 158 corridor. Public Wi-Fi is present off Tirzah, the Person County Courthouse, and the Pavilion off Main Street. The towers are fully operational and accepting new customers.
State Rep. Larry Yarborough said, "I have had RiverStreet at my home for a couple of years now and I have been quite pleased. Immediately prior, I had DSL. We were being charged for three megabytes but rarely saw more than one. Before RiverStreet, we could not stream more than one TV or computer. Now we can watch a couple of shows and surf the web. The service has been great, too. When a squirrel chewed through the wire, it was repaired the next day. We have had several internet connections through the years. We had wireless connection several years ago, but it went out when it rained. The RiverStreet Networks internet has been very reliable. The Person County Commissioners were very forward thinking to support this service. It has put Person County ahead of Granville County for broadband access. We provided billions of dollars for rural broadband access from the state, and I expect Person County to keep working to provide this necessary service to our citizens. "
Fixed wireless works differently from other technologies. Instead of laying miles and miles of fiber to connect a single home, fixed wireless uses wireless technologies, like transmitters, to send and receive internet signals from one point to another. These transmitters are often affixed to stationary objects – like poles, buildings, or towers – at strategic locations, combining to create a wireless network.
Essentially, fixed wireless internet connects one location, like a farm or a house, to the internet via radio waves. That alleviates the need for a phone or cable line or even a large dish to get a fixed wireless signal. An antenna is all that is needed. The antennas that fixed wireless internet uses can be a lot cheaper than the cables that other types of internet use. Antennas need to have a clear line of sight to the tower. Any hills, trees, buildings, or other objects can interrupt the signal's line of sight and potentially affect your internet experience.
The internet is a necessity that will serve customers well for years to come. That's why RiverStreet Networks is committed to bringing the community broadband services that are often only available in the largest urban areas. More than 70 years ago, when we began, no one could have anticipated the access to information and resources that the internet enables. RiverStreet Networks has a proven history of success in the markets we serve, and we are currently in the process of bringing the same great service to your area. Today – at home, at work, at school, and in government – we all depend on the internet to power our lives. Investing in broadband is an investment in our rural communities, helping to create the best possible future for all of us. Check service availability at myriverstreet.net.

1400 River Street
Wilkesboro, NC 28697
(844) 238-0131
https://myriverstreet.net/