Historic Garden Week in Virginia 2023
Thursday, April 20, 2023
Recently I returned to Crema and Vine on behalf of the Gabriella Garden Club in Danville, Virginia. My companion and fellow garden club member were there that morning to interview the proprietor, Steve DiGiorno, about the upcoming garden club tour in the city to be held Thursday, April 20, 2023. The coffee and wine bar, owned by DiGiorno and his wife, Angela, is one of six locations highlighted this year on the local tour as part of the statewide Historic Garden Week in Virginia.
We each settled onto comfortable leather furniture (he on a couch and me in a club chair) in what was once the garage of a filling station. Yes, a filling station. The three-bay Esso-turned-Exxon station is located on the corner of Main and Holbrook streets. There was not a wrench or a tire jack to be found. Instead, there are small tables, cozy furniture, and a warm, inviting atmosphere perfect for socializing or working remotely.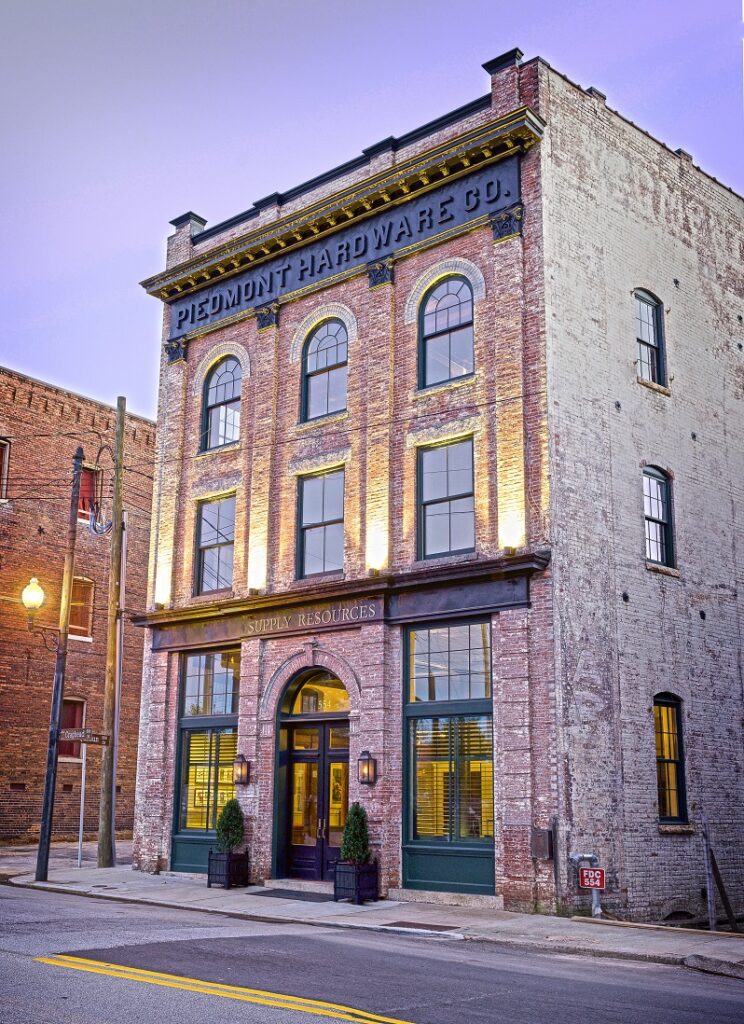 On this particular morning, I was told that two movie producers had just left after interviewing a local businessman about redevelopment in Danville. Once the locale of international tobacco and textile trade, the city has had to pick up the pieces from both the near extinction of tobacco and the utter demise of local textiles. It has been a long, arduous journey meant only for the most patient of visionaries.
Hence, the theme of this year's local tour mirrors the city's "Reimagine That" slogan. From the riverfront tobacco warehouse district to the Old West End, Danville has been and still is undergoing a transformation.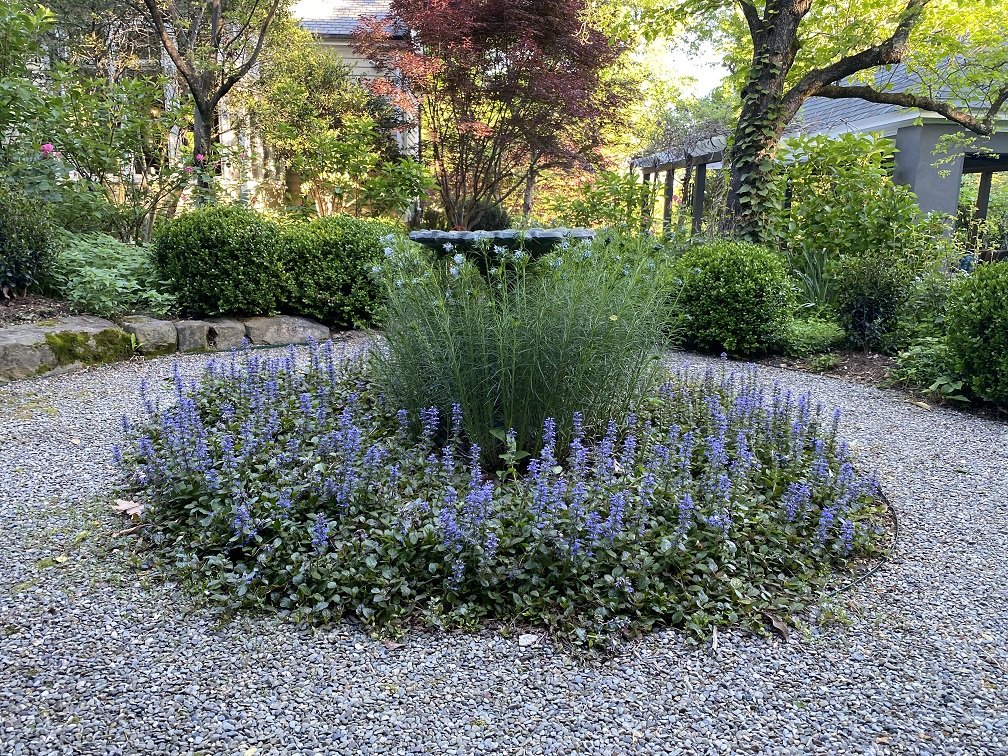 Once the home of Piedmont Hardware, 554 Craghead Street is now Supply Resources Headquarters, owned and transformed by Mr. and Mrs. Rick Barker. The Barkers have reimagined the adjacent buildings at 554 and 530 Craghead Street through the eyes of artists. When I arrived one afternoon at the office to preview the property, Mr. Barker was kind enough to give me the nickel tour I requested. Or so I thought.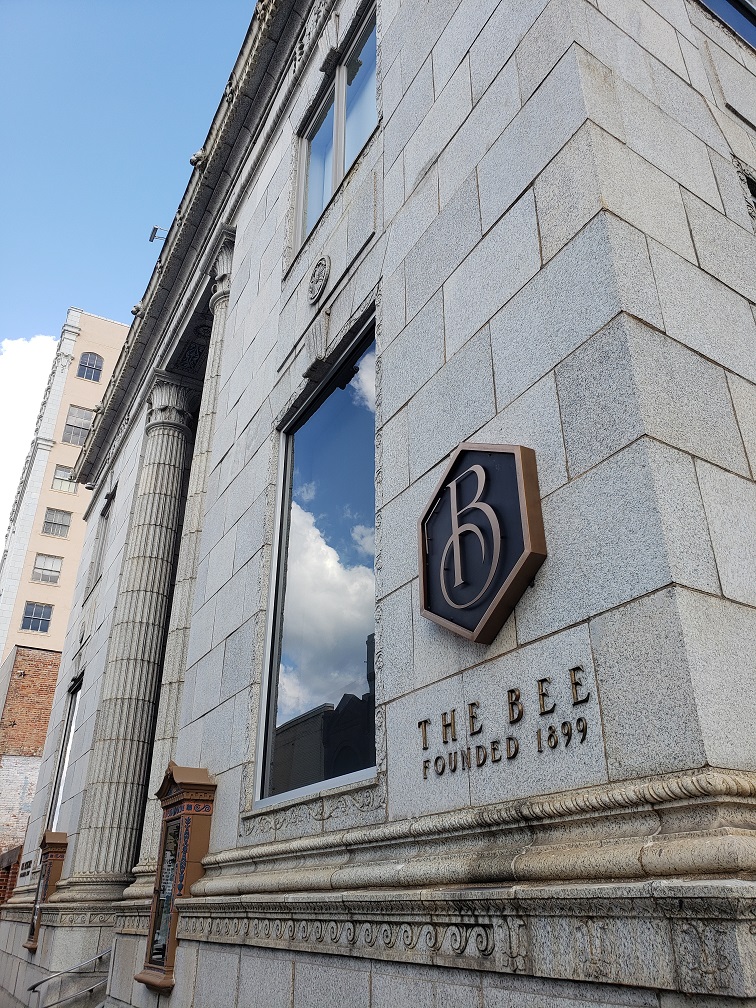 As the door of the corporate office swung open, I was utterly unprepared for what was inside. I was impressed by the original maple, heart pine, and oak flooring which has been respected and restored to yesterday's splendor within an office that functions on cutting-edge technology. The Barkers have infused sculptures by Cracking Art of Milan into upscale office space that rivals those in major metropolitan areas.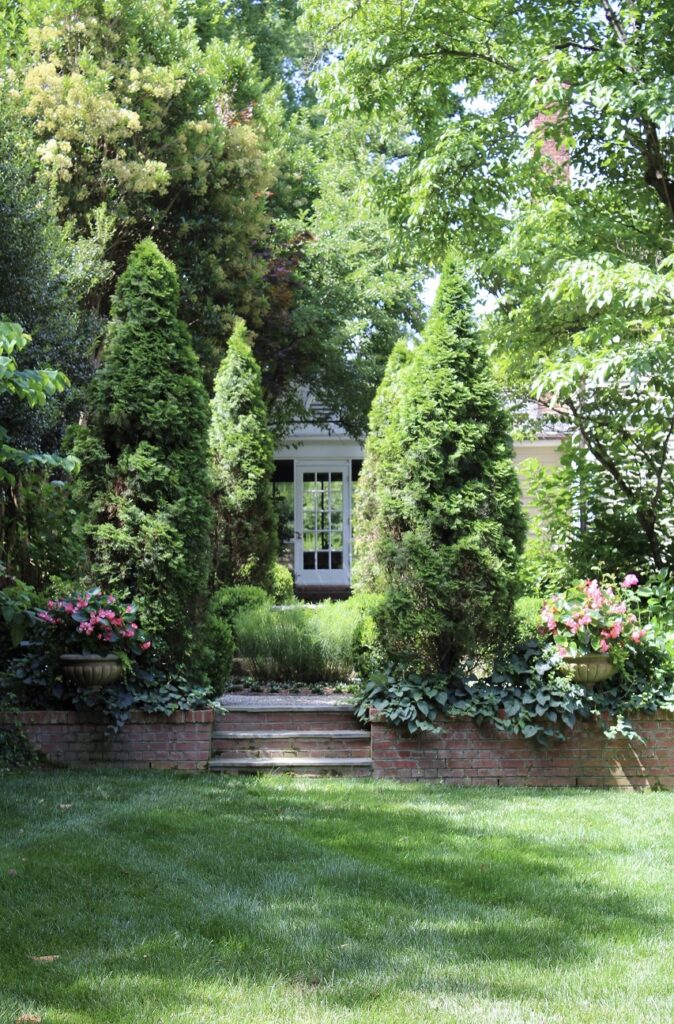 I left the building in awe. Complete and total awe.
Moving from Craghead Street to 402 Patton Street, the site of The Bee Hotel, requires approximately 784 steps both back and forward in time. The all-granite structure was completed in 1921 and housed two Associated Press papers – a seven-day morning paper, The Danville Register, and a five-day afternoon paper, The Bee. Fronting Union Street at the corner of Patton and Union, the upscale hotel occupies what was most likely the busiest corner in town during the 19th and early 20th centuries. And perhaps the noisiest.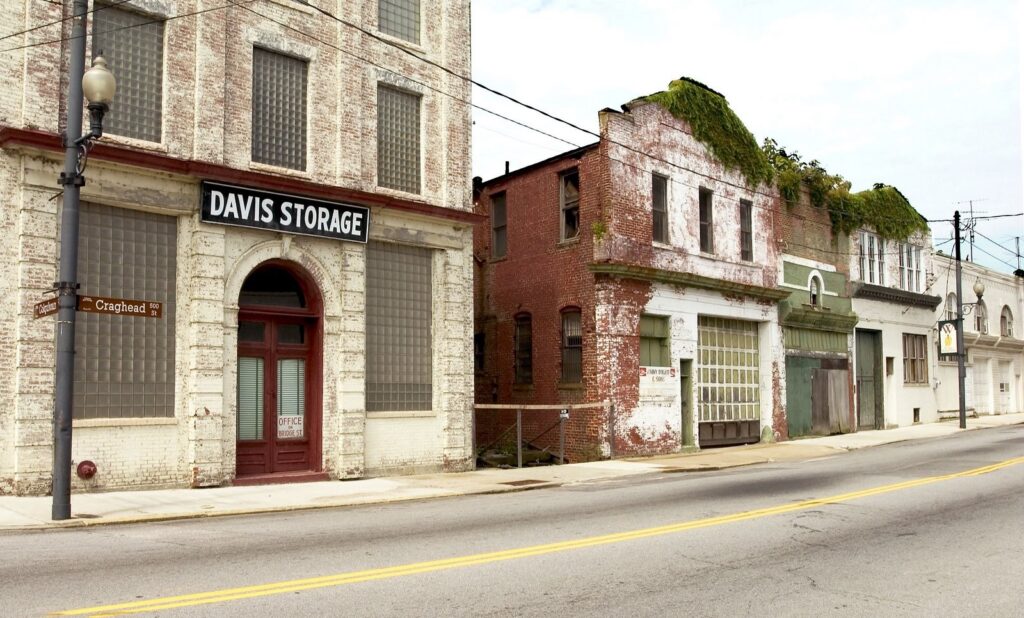 Newsrooms were (and possibly still are) composed of adrenaline, noise, and impatience. Amid the ambient hum of telephone calls, reporter conversations, and clicking typewriters, city editors read copy and half-listened to police scanners, wire editors shouted distant headlines, and managing editors pounded on desks asking staff members, "Why didn't we know about THIS?". On this particular street corner, it all culminated not once but twice a day with the firing of the presses followed by loading delivery trucks and the final thud against everyone's front door from the paperboy.
Today the Union Street entrance of The Bee Hotel exudes an instant calm. Nothing remains of the hustle and bustle that once defined the building, save for an old press in the lobby. There is a tranquil quietness among the sleek and modern furnishings that lends itself to a restful night of sleep, particularly in the Honeybee Suite with its private rooftop terrace.
From downtown, tour participants may head to the Old West End and the home of the city's economic developer, Corrie Bobe, and her husband, Dr. Iulian Bobe. Located at 247 West Main Street, this foursquare solid granite home boasts the workmanship of Italian stonemasons who carefully toiled for two years (1912-1914) to build a home where no two stones are alike.
Visitors will be welcomed onto a large and relaxing front porch before entering to find mahogany wainscoting throughout the foyer, stairwell, and dining room. The kitchen is a work of stone with its marble island and slate floor.
Further west past Averett College is the spectacular multi-level garden of Dr. and Mrs. Mark Hermann, located at 428 Maple Lane. This is a garden to behold. Designed by Chip Callaway of Greensboro, NC, the Hermann Garden is an evolving, living masterpiece carefully tended to by the homeowners.
Pebble walkways lead visitors to and through geometrically designed garden rooms, complete with magnificent urns spilling with seasonal plantings. Inside the garden are a potting shed that mirrors the home's architecture, a gazebo with a ceramic tile planking floor that includes a fire pit and a pergola with a slate floor added by the current owners. Visitors will be surrounded by English boxwood grown from original English clippings, wisteria, yew, and a massive Vanhoutte spiraea which flanks the potting shed. Plantings will be marked so visitors may easily identify the horticulture.
Those lucky enough to tour the garden between 3 and 4 pm will be soothed and serenaded by live violin music.
Tickets to the Danville/Chatham Garden Club Tour, hosted by the Gabriella Garden Club, Garden Club of Danville, and the Chatham Garden Club, are available online for $25 at VaGardenWeek.com through April 19. Advance Tickets are also available for $25 cash only at the Danville Museum of Fine Arts & History, Raywood Landscape Center, and the Gingerbread House. Day Of Tour Tickets may be purchased for $35 cash only at the Danville Museum of Fine Arts & History.

Danville-Chatham@VaGardenWeek.org
https://www.vagardenweek.org/tours/danville-chatham/
Instagram: @historicgardenweekdanville
Facebook: Historic Garden Week in Danville
Suzanne Weber Harris is a local Danvillian and former reporter for the Danville Register.