Beginning a Business
Janelle and Blaine Given have always had goals of "going big or bigger" to help better the lives of those in communities throughout North Carolina. This mindset has not only helped them find success in the theater business, but also played a big role in their recent transformation of Palace Pointe in Roxboro, NC.
Back in 2013, Janelle came across a movie theater that was preparing to close its doors in Roanoke Rapids, NC. "We can't let that happen," she told Blaine, who was quickly on board. That November, the couple closed on their purchase of Roanoke Cinemas, but this was just the start of their Red Carpet Entertainment (RCE) Theaters journey.
Five Years of Growth
In 2018, the family had the goal of adding a second location. They received a call from the owner of a theater in Elizabeth City who had seen what they had accomplished in Roanoke Rapids, and hoped they could replicate the success. After taking on this location, they added a third, in Henderson, NC, towards the end of 2020. Just one short year later, in 2021, the family was presented with an opportunity to purchase Palace Pointe.
"The stars aligned" and this purchase became official in January of 2022. "We have always wanted to expand our movie theaters into a family entertainment center type of environment with a bowling alley," said Janelle, "but we had no idea this one was in our future."
Introducing The Crazy Dragon Restaurant and Tavern
At Palace Pointe, the Given family has cleaned, repaired, and opened all areas of "The Palace" in record speed; however, said Janelle, their biggest and most notable accomplishment would be the changes that have occurred within the restaurant located inside the complex. "We have gutted the old 50's diner with grab-and-go food to create a full-service, sit-down restaurant with a dragon theme," she said, admitting it was a bit of a challenge. "Although we have our struggles…our food is still the bomb," she said.
The Crazy Dragon Restaurant and Tavern offers an experience that "can't be beat in this area," Janelle said. Each menu item has been selected by her with careful planning and taste testing. "We aren't perfect yet, but if I must say so myself, the vibe is freaking awesome," Janelle continued. "Our staff is trying so very hard, our menu is superb, our food is delicious, and I can't be more proud of what I was able to create without having any prior knowledge [about this industry]."
Going "Big or Bigger" with The Given Family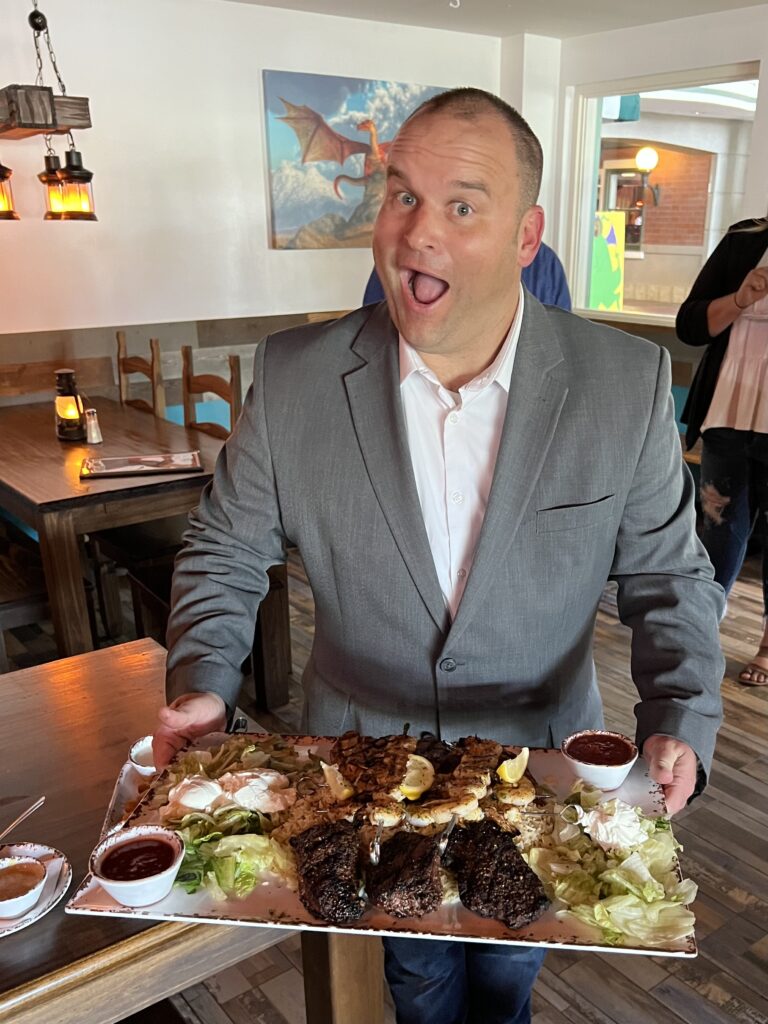 Beyond the restaurant, the Given family has been "taking great strides" to make Palace Pointe a place that families from surrounding areas want to visit again, as well as a place that can continue to make Roxboro proud. The team has worked to add digital masking across all 20 bowling lanes, $100,000 worth of new arcade games, thousands of dollars' worth of new rental skates, skate assists, and bowling shoes, and a new LED sign by the road.
Looking back, Janelle said she wishes she could have gone into the project with more knowledge about the intricate workings of a family entertainment center, especially when it comes to running a facility the size of Palace Pointe. She said the community seems to be begging for "so much, so quickly," and although she and Blaine have "big dreams," they just can't add everything right now. The team hopes customers see their rapid progress and trust what they're doing. "I want our patrons to know that we invest their money back into Palace Pointe, so the more they support us, the faster they are going to see all of these new attractions and updates begin to unfold," she said.
Passions & Plans
The Given family feels it's important for people to know that they didn't just have "money laying around" to purchase a theater. Janelle said, "we have fought very hard for everything we have today." Outside of their business, Janelle and Blaine have a family and other jobs that come with their own demands and responsibilities. While they love what they do, they acknowledge that it has only been possible through prayer and faith.
As far as the future is concerned, this is still "just the beginning" for RCE Theaters, as there is always more the Givens want to accomplish. "We plan to expand our Roanoke Rapids location by adding a third screen and do an overhaul of our Henderson location by adding new flooring, seats, and screens," said Janelle. Additional plans for Palace Pointe include more theming that centers around dragons, knights, princesses, Vikings, and more. The team also hopes to add things like axe throwing, mini golf, laser tag, and go-carts to their list of available attractions.
"I don't think most people know what we are capable of," said Janelle. "We have an amazing way of looking at things and seeing what they can become rather than what they may be in their current state." The pair attributes the success they have found working in this industry to their way of thinking, in addition to their faith. "We need the continued love and support of our patrons to help us accomplish our dreams for Palace Pointe, but we will not stop until we create a top-quality experience, at an affordable price, in record time," Janelle concluded.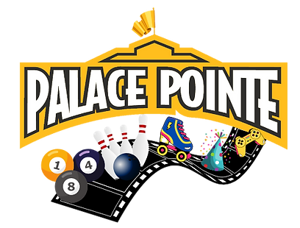 RCE Theaters at Palace Pointe
5050 Durham Road
Roxboro, NC 27574
(336) 598-5050
https://www.palacepointe.com/
Learn about the author at https://ncvamedia.com/authors/sara-coates/