Whether you live at Hyco Lake year round, or your lake house is your getaway, there's no doubt that the pace changes in the cooler months. There may be weeks at a time that you don't visit your property, or you don't have a reason to walk down to the dock or take your boat out. All of this is part of the natural change of seasons that come with lake property ownership. What you don't want to be a regular part of the experience though are off-season or in-season emergencies that could have been prevented. Your realtor can be a great source of information to help keep those types of events to a minimum and prepare your lake property for the off-season.
Winterize Motorized Water Toys
Suggestions for those who feel comfortable doing maintenance activities on their own:
Drain water from engine
Replace engine oil
Add fuel stabilizer to prevent fuel from deteriorating and corroding the engine
Drain and replace gear oil
Lubricate engine's grease fittings
Clean and wax boat or other toys
Cover
Not only should you put your boat higher in the lift, go ahead and tie it to something secure on the dock so that the boat does not float off if the water rises.
If you are doing your own maintenance, be sure to follow your manufacturer's manual for winterizing your boat or other water toys. For those who don't feel comfortable doing these things or don't have time, contact your boat dealer or mechanic early in the fall to get on their schedule to have it serviced.
Turn Off Water
If you're not going to be at your lake house for most of the winter, turn off your hot water heater as well as the water to the house and dock, both at the shut-off valve and the breaker to the well pump so that the water lines don't freeze and burst if there is a cold snap.
Disconnect Hoses
To prevent other water-related issues, disconnect hoses from outside water spigots. Leaving them connected during the winter can cause exterior pipes to freeze and burst, which can lead to water damage inside your home or in the crawl space.
Renew Boat Permit
One important thing to remember is to make sure that you renew your boat permit before the end of the year, so you are ready to go your first time out the next year. Every motorized boat must have a current sticker. The cost is $75 and is valid from Jan. 1 through Dec. 31. According to Person County Lake Authority, "Permits must be purchased by Jan. 1 or the first time the vessel is launched on the water."
Boat Lifts
Just like with winterizing your boat, if you are comfortable, you can service your own boat lift. If you don't have a grease gun or if you're simply not comfortable checking all the cables and bolts, call a professional in the fall to get on their schedule.
Secure Furniture and Inside Your Boat House
Putting lawn and dock furniture somewhere secure and away from the boat dock is a must in case there's a storm and the water comes up. It doesn't happen often, but water can come up over the dock unexpectedly, so it's always better to make this step part of your normal winterizing routine.
For the same reason, make sure to get anything you do not want to get wet off the floors of your boat dock by one to two feet. Opening your boat dock storage room to find that your life jackets, fishing gear, and anything else that you might keep in there have been submerged in water and are now mildewed or ruined is not fun and is something that can be avoided.
While maintenance-type projects aren't necessarily at the top of anyone's favorite things to do, they are a necessary and important part of lake life. Thank you to the agents who contributed this information to make sure that the colder months are headache-free and that you're ready to enjoy everything that lake living has to offer when warmer weather rolls around once again: Realtor and West and Woodall co-owner Kirk West and realtors Terri Reynolds, Lori Smith, and Jim McBride.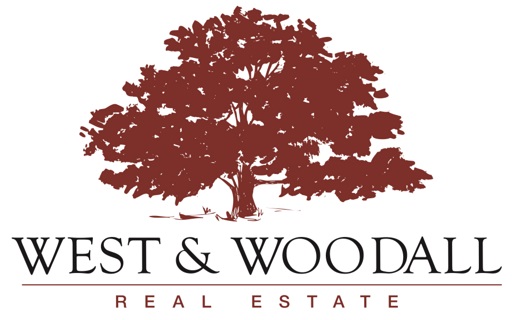 336-322-5800
info@westandwoodall.com
www.WestandWoodall.com
Robyn Mooring is a marketing and communications consultant for West & Woodall Real Estate. www.WestandWoodall.com.