Bounce house business adds more party opportunities.
Expanding Entertainment
North Carolina natives Ryan and Karen Newnam were first inspired in October 2010 to bring something fun to the Caswell County area. The couple created an inflatable company, known as The Caswell Bounce House, which is currently located in Pelham, NC. As a part of "an aggressive growth plan," for their initial business, Ryan and Karen developed Carolina Foam Parties in 2022, to bring more excitement to the area they call home.
After using their inflatables to serve all of North Carolina and Southside Virginia for the past 12 years, the couple added this new concept to create yet another immersive experience for kids, families, and individuals. During a typical event, "we fill your yard with an eye-catching pile of foam, crank up some fun tunes, throw in some beach balls, and watch as guests dive in," Karen explained.
Unique, Safe Enjoyment for All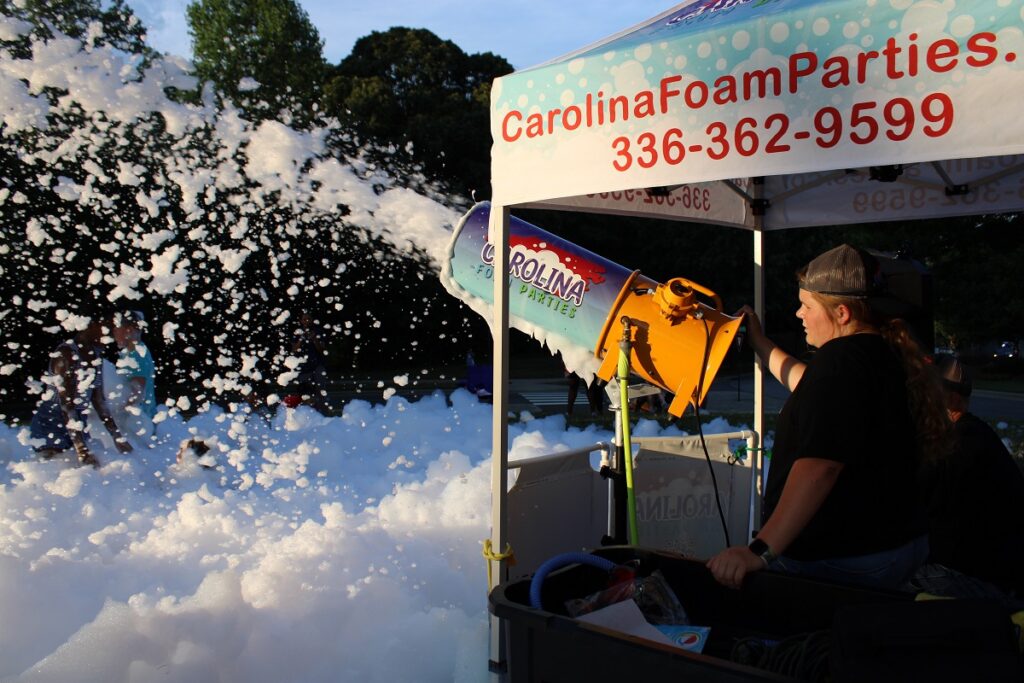 This hypo-allergenic foam is not only safe for kids and pets, but also convenient for grown-ups. "While foam parties are generally meant for kids, adults usually can't resist the fun," said Karen. In addition to this, there is no clean-up required. The foam can easily be washed away with a water hose or left to dissipate on its own.
If the regular foam isn't enough, customers can elevate their experience by adding a variety of customizations. Glow-in-the-dark foam is available for nighttime parties, as well as colored foam for special events such as gender reveals. Personal touches like these help make already memorable gatherings even more special and unique.
Successful So Far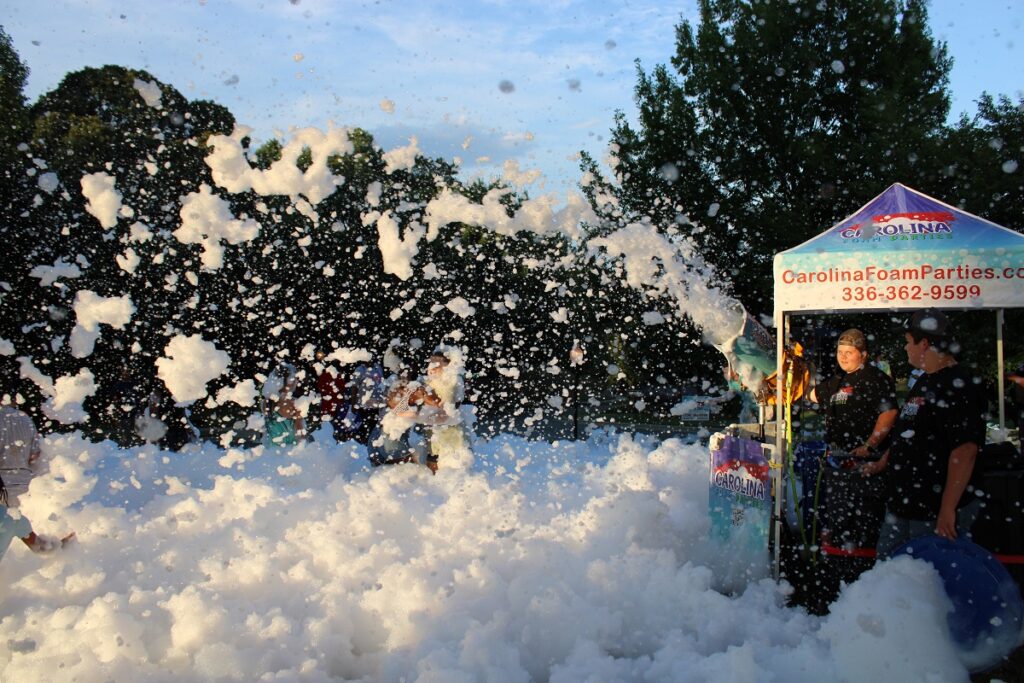 During its first year in business, the company has helped bring amusement to a number of people, including those at church and school events, various camps, birthday parties, graduation parties, reunions, company picnics, and other larger corporate gatherings. "We were even part of a music video," Karen shared with excitement.
Similar to The Caswell Bounce House, trained operators at Carolina Foam Parties are responsible for setting up and maintaining equipment, as well as keeping all guests entertained throughout the course of an individual's event. It is evident that safety, due diligence, and satisfaction are among the pair's top values when it comes to running their sister businesses, which helps contribute to their undeniable success.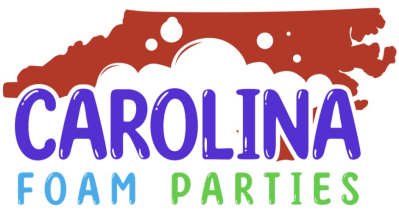 (336) 362-9599
www.carolinafoamparties.com


Sara Coates recently landed her dream job as a Family Service Worker at Earl Bradsher Preschool in Roxboro. She credits Fayetteville State University for her ability to succeed in her field and Roxboro Community School for helping her fall in love with journalism. In her free time, she loves exploring photography and writing for Hyco Lake Magazine.