Private gardens, homes, and public spaces across Virginia are artfully cultivated, beautified, and shared for ticket holders to enjoy and be inspired by in the oldest and largest statewide tour in the nation, Historic Garden Week in Virginia.
It all started in 1920 with the founding of the Garden Club of Virginia. In 1927, club members held a flower show to raise money to save beloved trees on the lawn at Monticello, Thomas Jefferson's home in Charlottesville. The next year, members were asked to fundraise for Kenmore, home of George Washington's sister in Fredericksburg, successfully saving that historic estate. In the third week of April 1929, the first home and garden tour fundraiser was held by members choosing those days known to be especially beautiful in Virginia.
Now celebrating its 90th tour week, Historic Garden Week in Virginia has become an internationally- recognized annual event. Veranda Magazine proclaims Historic Garden Week "deserves a place on your bucket list" as one of the Top Ten Flower Festivals in the world to attend. Virginia Magazine calls it "Virginia's Preppiest Event."
Tour proceeds fund the restoration of almost 50 historic gardens and grounds across the commonwealth from Mount Vernon's public gardens to the fencing surrounding the Danville Museum of Fine Arts and History. More information about current landscape restorations is available at https://www.gcvirginia.org/main/historic-restorations.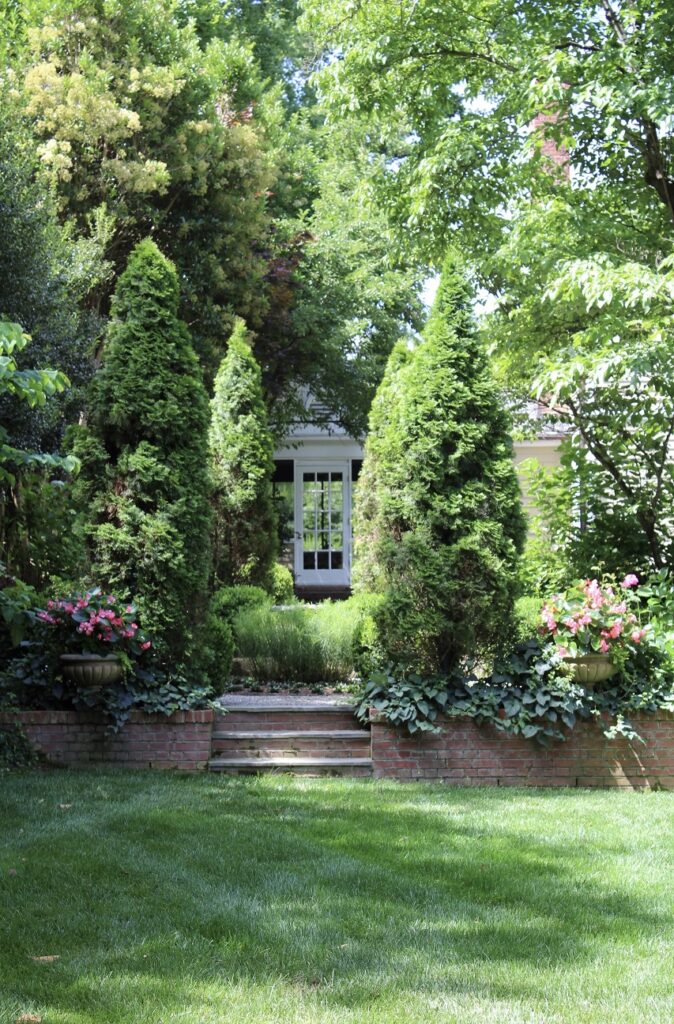 Tickets to the Danville/Chatham Garden Club Tour, hosted by the Gabriella Garden Club, Garden Club of Danville, and the Chatham Garden Club, are available online for $25 at VaGardenWeek.com through April 19. Advance Tickets are also available for $25 cash only at the Danville Museum of Fine Arts & History, Raywood Landscape Center, and the Gingerbread House. Day Of Tour Tickets may be purchased for $35 cash only at the Danville Museum of Fine Arts & History.
Danville-Chatham@VaGardenWeek.org
https://www.vagardenweek.org/tours/danville-chatham/
Instagram: @historicgardenweekdanville
Facebook: Historic Garden Week in Danville
Kate Stokely Powell was born and raised in Northern Virginia, went to college in Central Virginia, and married into Southside Virginia. The mother of two after a career in not-for-profit administration, when she's not in the car with her children, Kate is usually in the school garden. katestokelypowell@gmail.com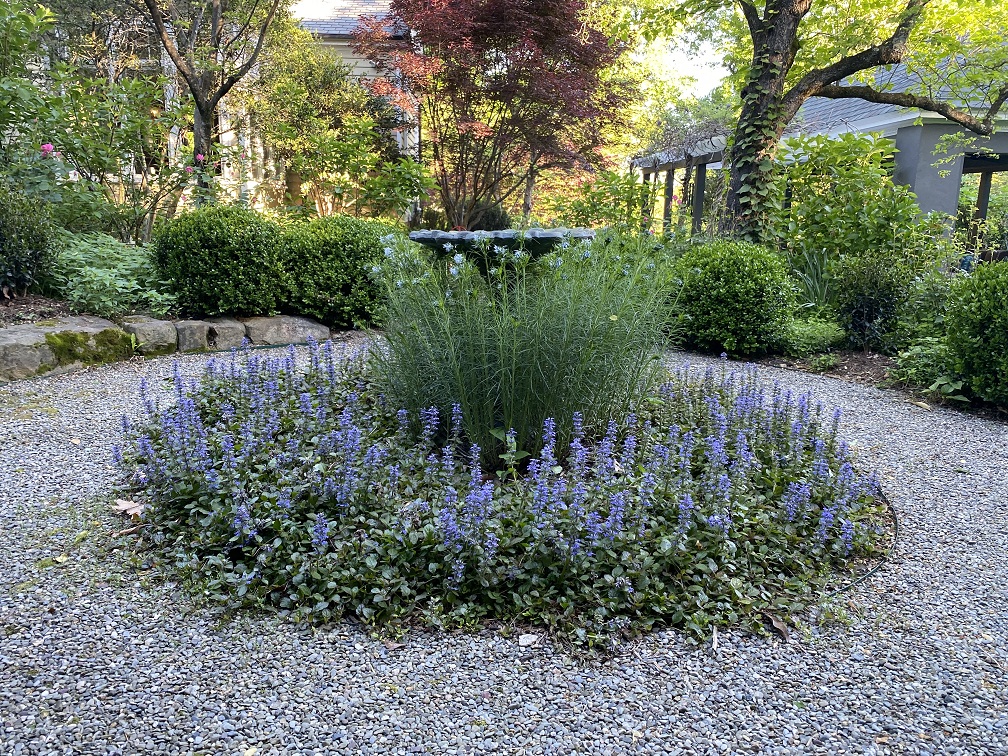 Thursday, April 20
Free street parking is available at each of the sites with large lots available at the Community Market on Craghead Street and the Danville Science Center. Carpooling is suggested.
No high heels or photography.
Some properties have handicap accessible entrances and elevators.
TOUR HEADQUARTERS ON APRIL 20
The Danville Museum of Fine Arts and History, 975 Main Street, will be staffed by garden club members from 10 am – 5 pm to welcome you to the tour. At this centralized point, you will be able to purchase tickets, pick up guidebooks, freshen up, get directions, walk the museum and grounds including the Perkinson Rose Garden, and board the trolley. Note that the fencing around the property is a Garden Club of Virginia Restoration Project.
Admission to the Danville Science Center and the Danville Museum of Fine Arts and History is included with your ticket, as are these special activities:
10 am – 5pm – Progressive Flower Arranging Demonstration
KatieDid Florals, 431 Chestnut Street
Stop by at any time to watch the creation of a foam-free floral design using locally-grown flowers. Master Designer Katie Thomas will answer your floral design questions, discuss mechanics and techniques, and share tips and tricks for creating spring-inspired designs.
1 pm and 2 pm – Trolley Tour
Danville Museum of Fine Arts and History, 975 Main Street
Local tour guide Joyce Wilburn will narrate a 45-minute trolley ride of the Main Street and West Main Street area from the former Dan River Mills finishing plant, now Caesars Casino construction site, to the historic train depot housing the Danville Science Center, an adjunct of the Science Center of Virginia. Hear stories about life along the Dan River including Millionaire's Row and the home of DIMON Tobacco. Seats are first-come, first-served.
3 pm – 4 pm – Violinist in The Garden
428 Maple Lane
FOOD AND DRINK
Several local establishments in the immediate area will be open throughout the day. For example, Crema and Vine is one of six locations highlighted this year on the local tour as part of the statewide Historic Garden Week in Virginia. Contact the Danville Visitors Center, 434-793-4636, for more details about local restaurants and accommodations. In addition, box lunches may be reserved by April 14 through the Wednesday Club at https://thewedclubdanvilleva.org.